DO NOT LET THE MOISTURE DAMAGE YOUR GOODS! PROTECT IT!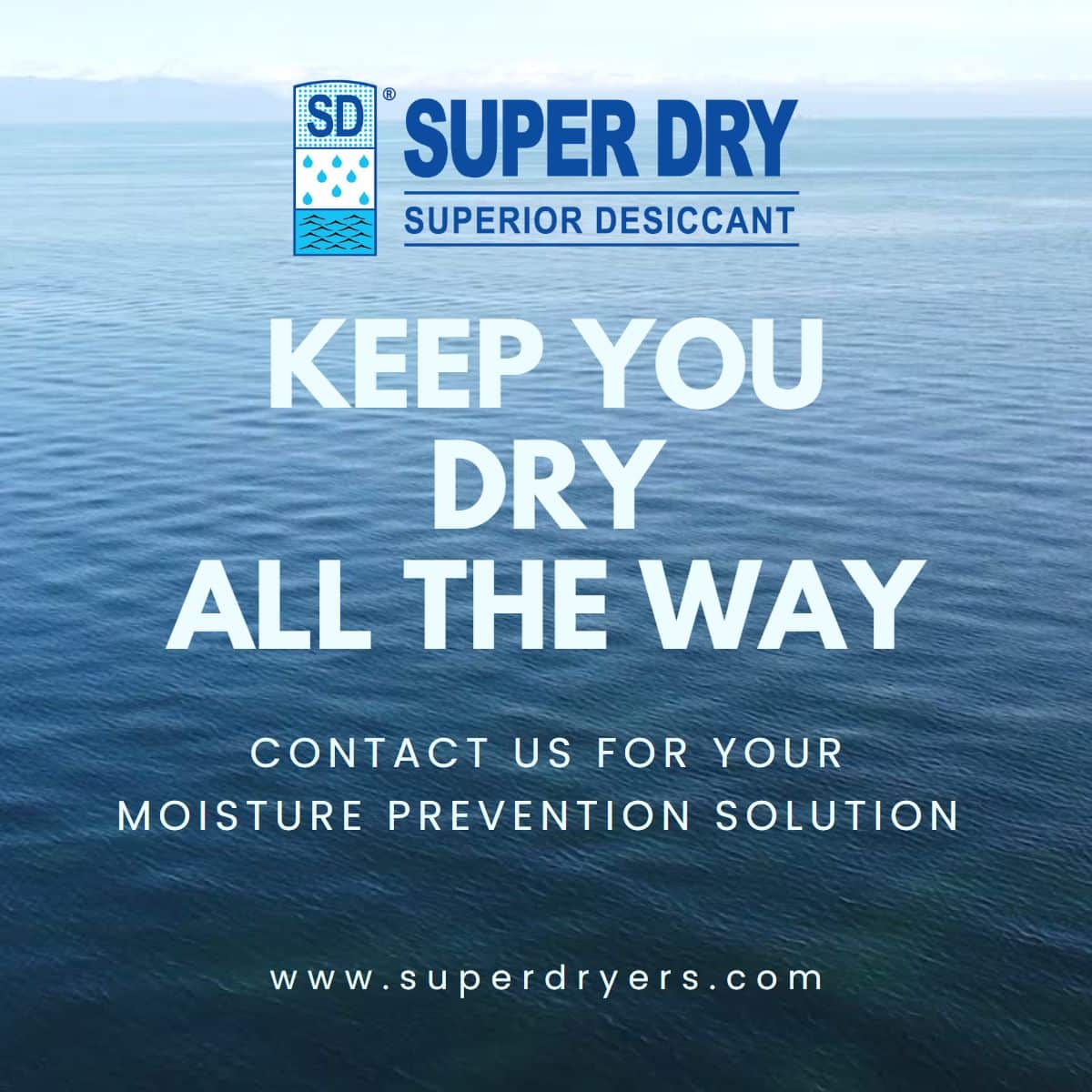 We understand that safety of your products while transporting is more than important! Moisture can cause serious damage to your cargo!
So what can you do to avoid damage to your goods during transportation?
We are here! Our Super Dry team has long term experience in manufacturing, testing and developing high quality solution for you!
Take a step towards moisture-free world with our desiccants!
Super Dry desiccant can protect your belongings and keep them in pristine condition. It absorbs more than 300% of its own weight what makes absorbtion rate 15 times higher than common desiccants!
Whether you're in apparel, footwear, furniture, factory and even cargo for ocean transport, we have what you need!
Contact us if you need help with moisture damage prevention solution and feel driest experience!